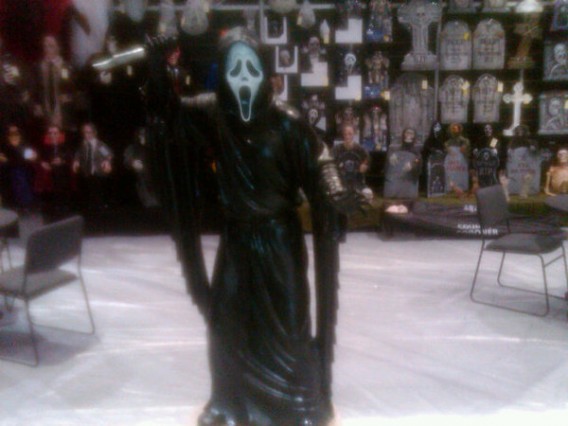 We have the final trailer, now where is the final poster? Closer than you think. Fun World's R.J. Torbert has revealed that not one – but two – Scream 4 posters will debut in around two weeks.
Torbert's Tweets:
Yes —–there will be a new Scream 4 movie poster coming out — my guess– about 2 weeks
Keep your eyes open for its getting FUN. Because there will be two SCREAM posters not just ONE
We read somewhere one will feature the original cast, and the other with the new faces though can no longer find the source on that.
Furthermore, the public business face of the Ghost Face visage is currently in Houston for a buyer's convention and has dropped the additional reveal of a "killer" statue (pictured) which should be available for Halloween this year.
Follow R.J. Torbert on Twitter