Here's a decidedly unique Scream 4 behind-the-scenes photo taken by Wes Craven and released by Fun World's R.J. Torbert through Twitter. It depicts Ghostface relaxing between takes. A rare moment of vulnerability for the usually energized killer.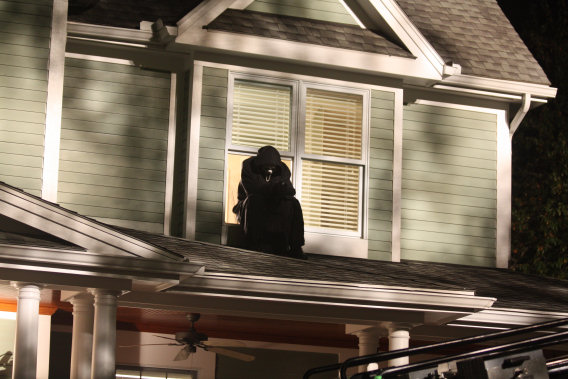 Let's go in for a closer look…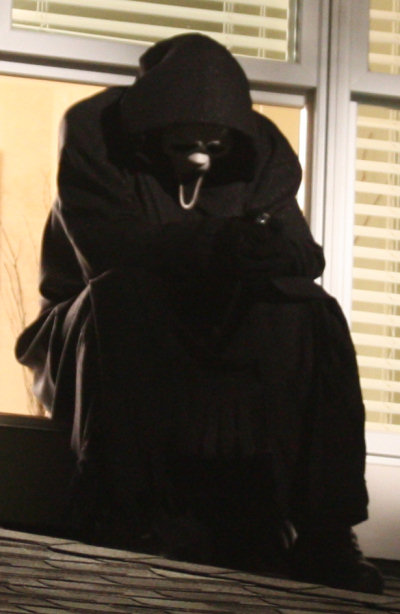 For the record that's stuntman Dane Farwell in the costume (Scream, Scream 2) whose return to the costume (after sitting Scream 3 out) we confirmed back in August.