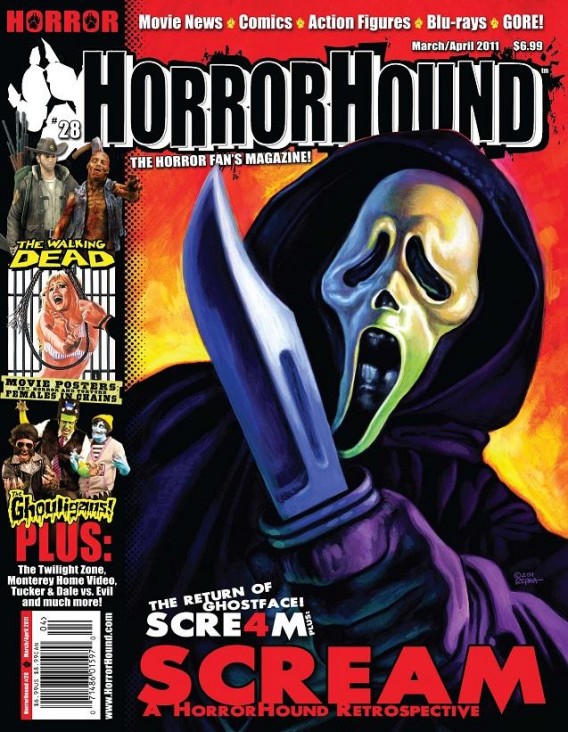 Horrorhound #28's cover gives a jarringly wonderful glimpse into what a Scream poster might have looked like if it were made in the 70's or 80's before publicity became almost completely photo-based. The issue is now on sale and features a Scream retrospective and Scream 4 coverage.
While Fangoria will probably have them beat in terms of exclusive material, Horrorhound is definitely victorious in the cover stakes.
Thanks to Wayne Boczar for the tip.