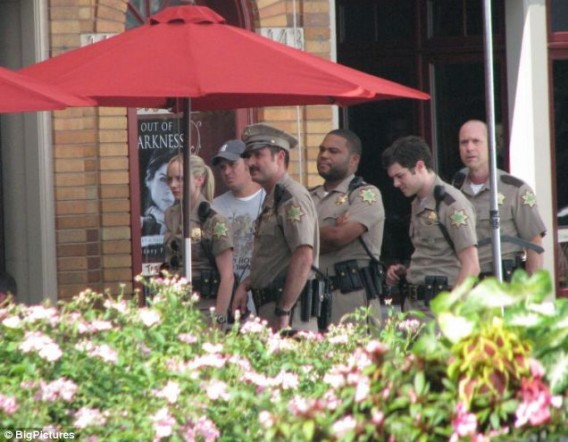 "I have known who the killer is and it has stayed the same.  From the script I read [at the beginning] to now, the killer has stayed the same," Brody told E!Online during their final interview for Scream 4:  New Generation Week.  Brody is the third cast member this week to set the record straight about Kevin Williamson's original vision remaining intact.  I think it's safe to say we can all breathe a sigh of relief.
In Scream 4, Brody plays Ross Hoss – one of the younger deputies working for the Woodsboro Police Department under Sheriff Dewey Riley.  And if you're expecting a high body count for the upcoming installment, Brody reassures horror fans won't be disappointed:
"I don't know the official tally, but I've got to imagine the death count in this is significantly higher than the others.  And there's a lot of people [in the film], so there's a lot of killing."
Brody's character finds himself partnered with Deputy Perkins, played by Scary Movie 4's Anthony Anderson.  The dynamic duo have a run-in with Ghostface; and if the trailer is any indication, they may need to watch each other's backs!
Source: E! Online