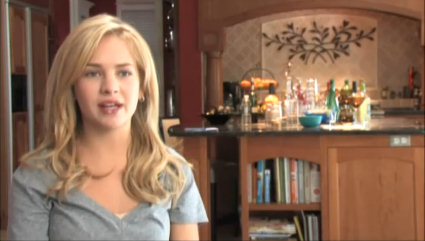 We specifically singled out those two in the headline because it's a first for them, but contained here are a whole bunch of interviews – or soundbytes, also known as the most dreaded promotional responsibilities for many in the entertainment industry. These should keep you busy for a while.
Britt Robertson

Anthony Anderson

Adam Brody

Hayden Panettiere

Alison Brie

Emma Roberts

David Arquette

Courtney Cox and David (spoilery)

Neve Campbell

Wes Craven

Many thanks to TheScreamPanico and Screamingly.