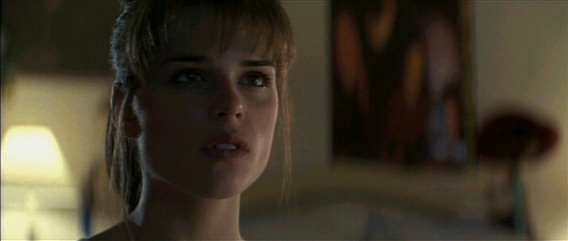 While eagerly awaiting Scream 4 I feel torn inside. We all know that the trio is back for another round with Ghostface in, what I like to think of as, the most exciting sequel in the series. The thing that plagues my mind is the track record of the returning characters from the previous movies. As it's been speculated many many times since the movie was announced – the idea of Sidney's death seems to be part of the package with this movie.
When Randy survived Scream and died in Scream 2, a little part of me died with him. I loved Randy and even though I relished the story point of the character being killed off as a writer – the fan inside me was upset. Cue Scream 3 when Cotton died in the beginning, and some would say that there is now a trend with the series. Granted, that may be a generous leap – but is it too far fetched? To me, it's like assuming that Dewey is going to live after getting stabbed repeatedly. It's just a part of the series that you welcome with open arms.
Now, 11 years after the Scream 3, we are approaching the forth film in the franchise that has been talked about as the beginning of a new trilogy. Speculation of Campbell's involvement due to her own hesitation has stemmed back to her role in Scream 3 and it seems that after some negotiation they got her to come back. It's enough to make me wonder what they promised her in this movie to get her back into Woodsboro and under the knife of our favorite pasty faced masked murderer.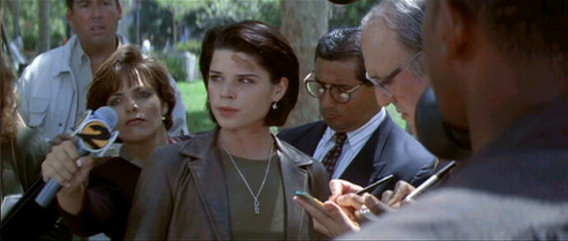 I should note now that nothing I say here should be considered a spoiler, it's all my personal observation on her character as a whole. I respect the people who stay away from spoilers far too much to try and ruin it. You're way stronger willed than I am and you deserve the fresh surprises of an unknown movie as the result of your hard work.
With Sidney back under all the pretense of Campbell's worries about the character, it begs the question. Will Sidney finally become a victim herself? It's certainly been on my mind since the movie started shooting and I know I can't be the only one. Whether or not she bites it in 4, I think the honest question here is does she deserve it?
Don't get me wrong, I am all about the idea of shocking the audience in the best way possible and Sidney dying would certainly do that in spades. What kills me (no pun intended) is that we've spent nearly 15 years setting up a heroine who has become inspiration for overcoming the odds and then you bring her back after a long break to axe her off? She's Sidney Prescott, the soul survivor of three movies – the face of the franchise. Can she really be killed without utterly destroying the arc you've built her?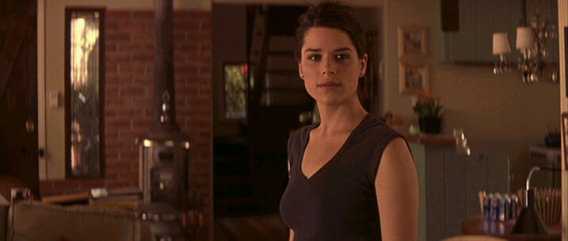 Some would say that killing Sidney would make the plot a little easier seeing as her story was all but completed in the third movie. She's free of the reign of Ghostface as well as her own self induced isolation from the people who could either kill or be killed as a result of her (or to a greater extent her mother's whorish ways, but I digress). I hate to sound negative, but there's only so many times you can have a friend or family member of the original cast who wants to kill Sidney because of X, Y, or Z. It's old, it's tired – we need some fresh blood (Again, no pun intended.). Scream 4 is offering all that and more with the idea of someone killing teenagers based off of the movie that is based off of her life. It's kind of a get out of jail free card for Sidney's plot.
She's the audience now. Ghostface said specifically in the trailer "watch a preview for the coming events." as well as "What good's it to be a survivor when everyone close to you is dead. You can't save them, all you can do is watch." It seems to me that the killer knows that he can't kill Sidney, or at least he doesn't want to try. He wants to hurt her in a different way. This alone could paint the picture either way for the character. She can live on and just not be in the movies while they in turn focus on a survivor from this one or they could kill her off and take the same focus, giving another character their own trilogy.
All in all, I see it going either way logically. I for one don't know how I feel about her dying personally, but I know that the series just won't be the same without her. Sidney is an icon in horror because she's the only main female to last through three consecutive movies and then go onto a fourth. She's victim royalty.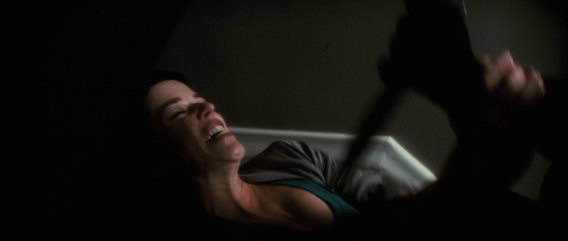 How do you feel? Will Scream 4 this be Sidney's last? Should she have a pulse by the end credits?