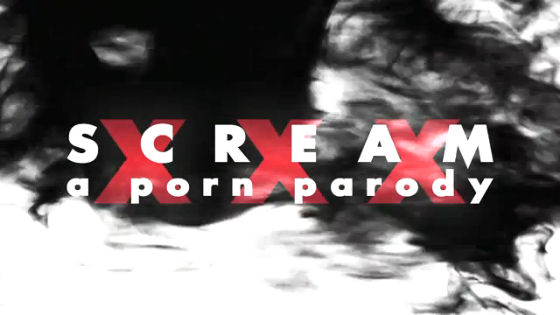 Scream attained pop culture status a long time ago – some would say the moment the everyone's favorite child actress Drew Barrymore was hung from a tree. The second level was the parodic Scary Movie in 2000. But now it has reached a whole new height – the adult film version.
Vivid Entertainment shoot naughty versions of famous films and characters (usually superheroes). They have achieved a type of success in their industry that goes beyond profit – critical approval. Ducking rights issues by using the banner of parody, several of their efforts have crossed over into geek mainstream, hailed for watchable storylines and being unusually respectable to the source material.
So now, set to join the company's line including sexy takes on Star Wars, Grease, A Clockwork Orange and The Godfather – "comes" Scream XXX: A Porn Parody.
Yes, this is Safe For Work. Hey, we're a family website!
Gotta love that ham Ron Jeremy. It may be cheap, it may be dirty, but we're actually infinitely more interested in this than any other indie Scream clone that has or will exist, like, cough, Scream 4 Your Life.
Thanks to Scott for the tip-off.