In the past we've theorized that while the US seems to be focusing on simple, direct concepts for its Scream 4 posters, other countries have their own promotional requirements, so it was only a matter of time before a cast poster turned up somewhere out there in the globe. And the winner is: Mexico!
You might have seen it pop up a few days ago on both our Forum and Twitter but none of us really knew what to make of it – the slightly askew Photoshopping meant it was highly suspect, but at the same time perfectly in keeping with Hollywood's reliance on cheap digital manip-work. Why so lemonface, Sidney?
Anyhow, that charming devil Uncle Creepy of Dread Central was the one to sit up and take notice that it popped up on one of the leading poster websites in maxi-size, IMP Awards.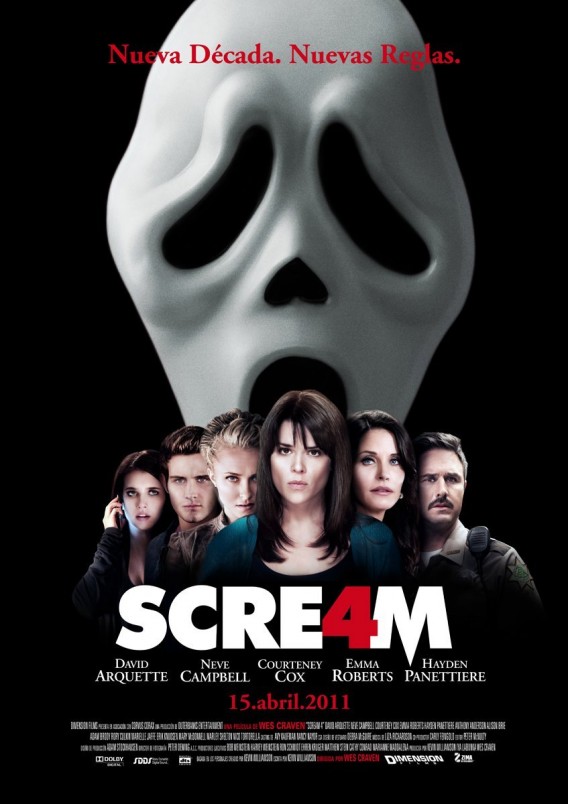 Just for kicks, Scream-Trilogy slapped together its own "translated" version of the poster.