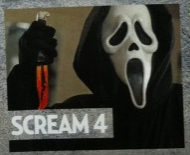 Hot on the heels of the new Fangoria Ghostface pic we showed you this week comes another small piece of an official still via the cover of April's Empire Magazine.
We're guessing that's not corn syrup on the knife…
The ish also contains ample interview coverage based around the forth chapter and a neat Scream flowchart that traces the tangled relationships of the living and the dead. For a sneak peek at the pages, visit this forum thread.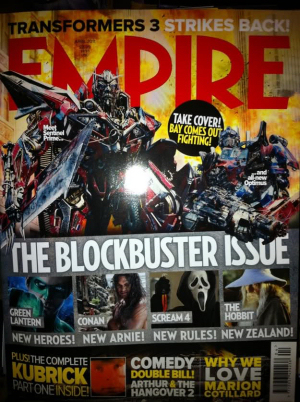 Source: JoseMellinas, StarryKat.