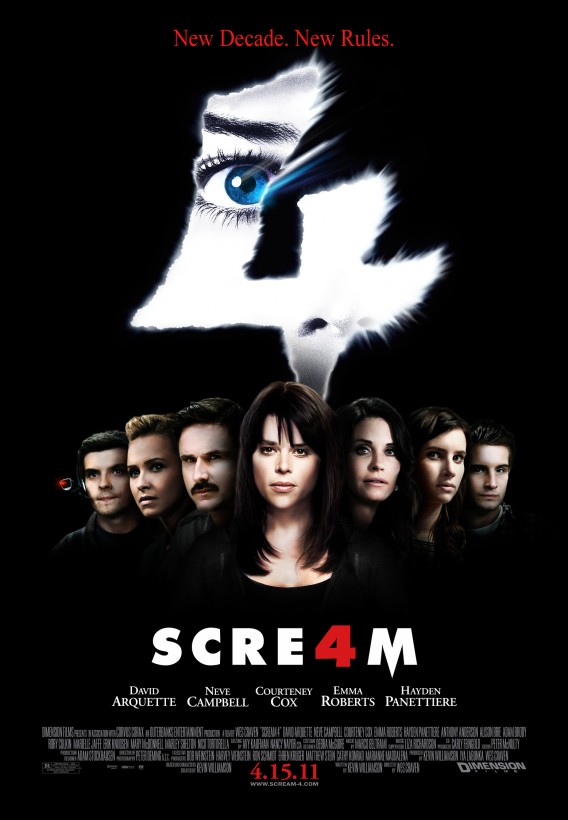 Official or unofficial, does it even matter anymore? Sure, when it comes to promotion. But percentage wise, you're getting the lead-up to Scream 4 mostly on the computer screen. So to us, despite country of origin or who made it, it all comes down to – does it look cool?
He comes back more times than Ghostface – he's artist P.L. Boucher and sent us this "classic" style poster, making reparations for Mexico's recent slapdashery.
"After the release of the awful Mexican one-sheet, I thought "Why not do one last poster in the exact same vein as the previous ones, just to finally please the fans?" so here it is!  Unlike my previous posters, I only used official released promo photos or screencaps from the trailer, just to prove that Mexico COULD've made a better poster with the same material at their disposition.  I don't consider it my best work or my favorite one (that would be this one), but it's a classic Scream cast poster. Hope you die-hard fans like it."
Thanks, amigo. Boucher claims this is the last Scream 4 poster he's making, but we suspect he'll be back for the DVD. Fingers crossed.