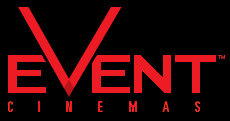 Getting so close to release, it's only natural that theaters are going to need to know the length of Scream 4 so they can book and budget session times. Lucky for us, the website for Event Cinemas, Australia's primary theater chain has made the running time public…
They are listing Scream 4 as 1 hour & 43 minutes. We were a little shocked too, but Event have proven trustworthy in the past – they had revealed/confirmed the local release date of April 14. Also, this runtime matches up with what we've been reading on the forum about other international theaters.
103 minutes is a far cry from a 140-page script. That makes it the leanest, quickest Scream film yet. Compare it against previous entries' runtimes:
Scream – 111 min
Scream 2 – 120 min
Scream 3 – 116 min
There have been unconfirmed reports from test screenings that at least one scene was completely excised – the fountain scene, featured prominently in the trailer. However we've also heard the climax was particularly lengthy. Your guess is as good as ours as to how this ensemble film will compress into a comparatively short runtime. But 103 minutes is still no number to scoff at – previous Williamson/Dimension large-cast collaboration The Faculty came in at 104 minutes and managed to cover a lot of ground.
With picture locked down, Wes Craven is expected to finish the sound mix any day now.
Source: Event Cinemas