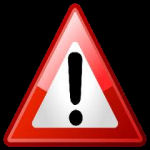 A trusted acquaintance/contact who has seen Scream 4 has agreed to answer questions about the movie. We agreed on nothing too spoilery – just simple confirmations and/or teases – though a button is provided to give you a choice to read the answer or not. Most importantly, we want this to be fun for readers! So after every post, feel free to suggest future questions. If all goes to plan we'll do four installments leading up to release.
Question: Previous killers in the series have used a gun in the climax. Is the same true for the Scream 4 climax?
So, wanna know a secret? Post in the comments below and see you next Saturday.