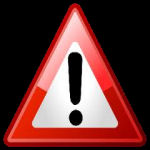 In our 1st of 4 Saturday Secrets last week, we teased out a possibly-spoilery-but-not-really tidbit from our contact before soliciting questions from our readers. This week we've added an extra two opinion-based questions on, also pooled from you.
Question #1: How would you honestly rank the four Scream films?
Question #2: If Scream 4 turns out to be the last one, does it provide a satisfying end to the series?
Question #3: Did you spot catch Wes Craven's cameo, if so was he easy to spot?
Submit your questions for next round below. Remember, we cannot ask any over-the-top spoilery questions – i.e. who lives, who dies, who plays who! But phrase your question in a roundabout way and you might learn more than you expect to! Until next Saturday…