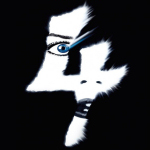 Lakeshore Records will release the Scream 4 Original Soundtrack on Tuesday, April 12th coming just a few days before the release of the film. Amazon now have the album up for pre-order at a price of $16.91.
Pre-Order: Scream 4 (OST)
No album art of track-list is available as of yet – but Lakeshore is owned by Sony's RED Distribution who are the co-label for the Scream 4 OST, and according to their Wikipedia entry these are some of the music artists in their stable:
A Day To Remember, Andrew Bird, As I Lay Dying, Black Crowes, Black Veil Brides, Bone Thugs-n-Harmony, Bullet For My Valentine, Danzig, Drive-By Truckers, Elliott Yamin, Jason Aldean, Kottonmouth Kings, Mandy Moore, My Morning Jacket, Mumford & Sons, Nine Inch Nails, Passion Pit, Peter, Bjorn & John, Phoenix, Radiohead, Rodrigo y Gabriela, Steve Earle, Third Eye Blind.
You may recall Kottonmouth Kings as present on the Scream 2 Soundtrack (the song Suburban Life blaring from the boombox when poor Randy was filleted). With nostalgia being the order of the day for Scream 4, could a return be in the cards?