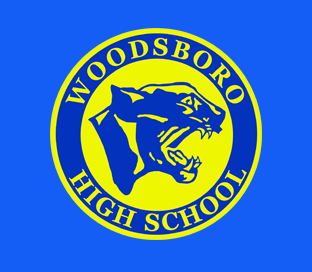 Updated: The Woodsboro High website is fan-made. A disclaimer has now been added to their footer and the store/merchandise items being sold removed. It appears Dimension came down on them like a ton of bricks.
Following a similar low-tech viral siteplan for Apollo 18, Dimension Films have created a new Scream 4 website centered around the fictional Woodsboro. Scream-Trilogy received the following email:
ATTENTION WOODSBORO HIGH STUDENTS:

It has come to our attention that some students from the senior class have
"hacked" our new Woodsboro High School website. This new website is part
of our on-going "Image Amelioration Plan" designed to improve the campus
profile, attract new teachers and administrators, and create a stronger
campus community.

We are directing the IT Department to identify those responsible and
remove the insensitive materials from the "Panther Pride!" section of the
website. The "Stab Wear" is NOT approved by the administration and will be
taken down soon. Additionally, the Student Club web pages with offensive
material will be removed. Presidents of each club must re-submit their
information to the IT Department.

Finally, despite persistent rumors around campus, the tragic events during
the 1996-97 school year were real and had serious consequences for our
campus community. The administration remains steadfastly committed to
improving our image but we cannot succeed without the help of the student
body. As Vice Principal, I ask each student to behave like a mature, young
adult and work to improve our standing. The "Zero Tolerance" policy for
violations of the Campus Code of Conduct remains in effect.

Vice Principal of Discipline
Woodsboro High School
http://www.woodsborohighschool.com
The site is littered with easter eggs, such as a hidden Gale Weathers feed in the A/V Room, Woodsboro and Windsor's location/proximity finally confirmed in a map, and more, including the final fate of Principle Himbry revealed!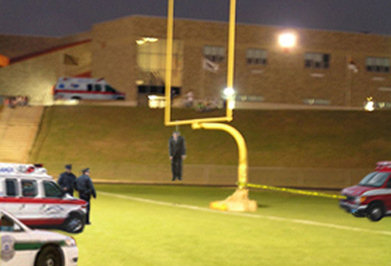 Let's hear below which other ones you can spot.