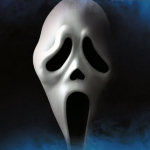 Here's an announcement from Weinstein Co. that points to new video games which to be based on any of their current franchises – like Scream, which is mentioned.
The Weinstein Company (TWC) announced today a new initiative in the video game space by launching TWC Games. The TWC Games label will utilize The Weinstein Company and Dimension Films' strong and recognizable properties, and work with external partners to develop and publish video games for mobile, social, and console platforms. Properties in The Weinstein Company and Dimension Films catalogue include SCREAM, HELLRAISER, HALLOWEEN, SCARY MOVIE, and CHILDREN OF THE CORN, among many others.

TWC CO-CHAIRMAN BOB WEINSTEIN EXPRESSED EXCITEMENT ABOUT THE NEW INITIATIVE. "The video game marketplace is changing at such a rapid rate. With all of the digital platforms, there are so many opportunities to broaden our audience with compelling, high quality, cost-efficient, video game entertainment."

TWC Games has formed a strategic consultancy with Beefy Media, a video game production company, to foster relationships with publishers and create high quality games. Beefy Media President, Adam Boyes, will work closely with Matthew Signer, TWC Vice President, Production and Creative Affairs, to foster strategic partnerships and oversee all production aspects of the games.

"The Weinstein Company is an incredible entertainment company, and I share their vision for creating very high quality content for the marketplace," said Boyes. "We plan to combine our extensive video game developer relationships with the impressive catalogue of properties to create and produce content made by gamers for gamers."
In summary, if the game materializes it could be for any number of systems – Xbox 360, PS3, your mobile phone, or even Facebook – a wide range of possibilities there, for sure.
What do you think a Scream video game should be like?
Source: ShockTillYouDrop