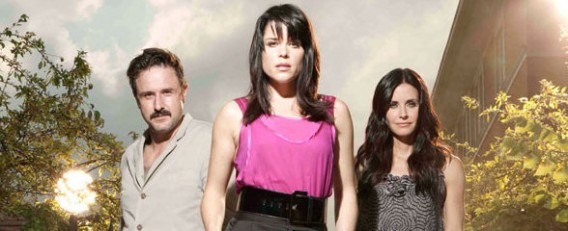 The latest issue of Total Film contains a Scream 4 feature (shared with Fast Five, of all movies) offering up ample quotage from cast members, with Wes Craven the chief interview subject. Surprisingly, he was asked about his unjustly infamous script control quote of last year, and offered a candid but philosophical response.
During production, Craven tweeted that he was "no longer in control of the script" as Scream 3 writer Ehren Kruger came in to rework Williamson's draft. "I was just stating the fact," he recalls. "In some ways it's a Wes Craven film, and in way it's not entirely, because it's not a script I have control of. It's ultimately controlled by what the studio wants in the script. My job is much more bringing whatever experience and expertise and creativity I can." He pauses. "Look, there was a bumpy period when things shifted over from Kevin to Ehren. I signed up to do a script by Kevin and unfortunately that didn't go all the way through the shooting. But it certainly is Kevin's script and concept and ideas and themes."
With the future a bit of a mystery, he had this to say about Scream 5 and Scream 6:
And would Craven be up for any more if this Screamed up enough box office? "When I initially met with Kevin, he sketched out what the next two would be, and I found it really fascinating," he concludes. "A lot depends on whether they come up with scripts to flesh out. But certainly, I'm up for it, if the script is there. It's a fascinating thing to do two trilogies in a career."
Other topics discussed with Craven include the whole Hostel brand of horror movie that Scream 4 skews on. Neve Campbell, Emma Roberts, Hayden Panettiere and Rory Culkin comment on the sequel in addition to revealing their favorite scary movies.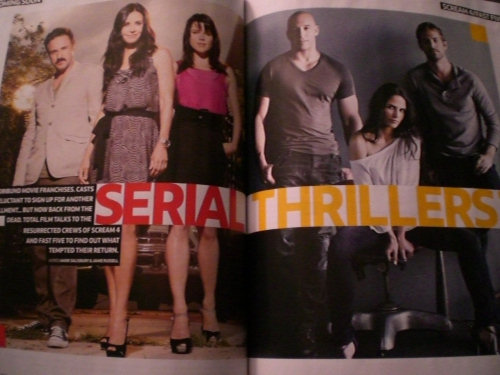 Thanks to StarryKat on our forums for the tip-off.