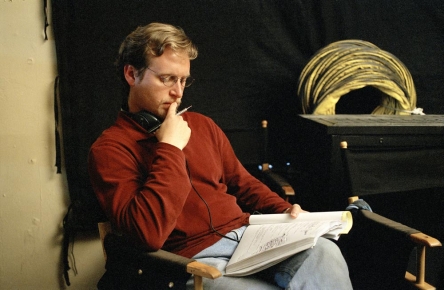 In light of the recent fan outcry regarding Scream 4's runtime and ill-opinion on Ehren Kruger for rewriting portions of the script; let's take a quick trip down memory lane to where fans' hatred toward Kruger began… Scream 3!
Following Scream 3's release back in 2000, fans complained the film lacked suspense; was too comedic; and heavily criticized Kruger for ruining the "final" chapter. If Kruger had written the first 2 entries, would fans have a different take on the film?
Scream 3's lighter tone and new approach breathed new life into the series. Kruger's script scrapped the rules set forth by its predecessors and opted for a Hollywood satire based upon the story's new location and Stab 3 characters; justifying the film's overly comedic moments. Once our main characters made their way to the final act sans the Hollywood characters, Kruger stripped the film down to its roots and diverted back to the Scream we all fell in love with in '96.
Say what you will about Kruger, but the guy gets kudos for being assigned the task to end a series – and deal with us Scream freaks – he never created. He satisfied fans by paying homage to the original film in numerous scenes (lets not forget the awesome chase scene involving Sidney on the set of Stab 3!) and brought the story full circle. The final moments with Dewey, Gale, and especially Sidney, ended the trilogy on an emotional high note.
I'm very anxious to hear Kruger's thoughts on the upcoming Still Screaming documentary and wonder if it will change anyone's view of the Scream 3 writer or the film.