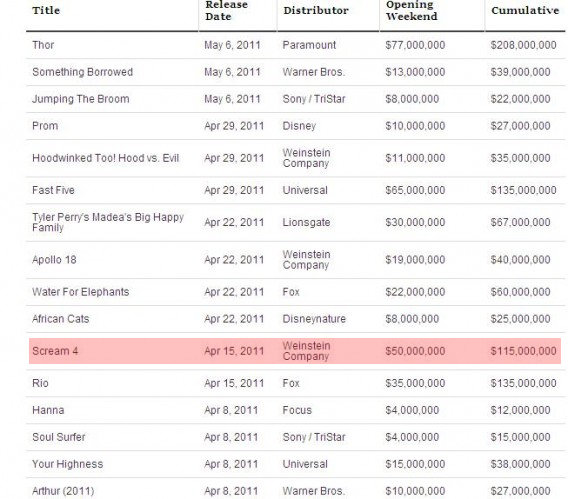 Has Scream's 11 year absence made the heart grow fonder? Boxoffice.com seems to think so!
The website is predicting Scream 4 will rake in an estimated $50 million on opening weekend and end its run with a total domestic gross of $115 million. If this rings true, Scream 4 will become the highest grossing film in the series, surpassing the original, which currently holds the title with $103 million.
Scream 4 currently sits on a $40 million budget. If the Wes Craven flick makes its money back on opening weekend, expect those Weinsteins to greenlight Scream 5 the following day.