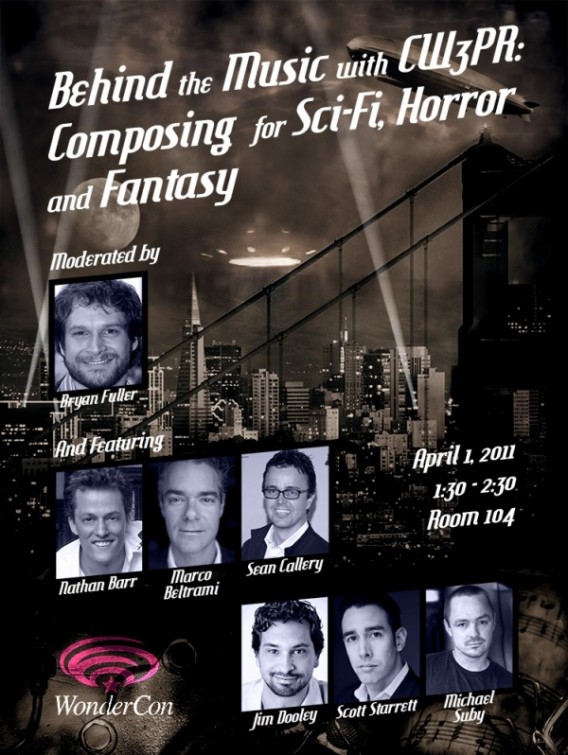 Here is your chance to meet the man who composed all of the music for the Scream films!  San Francisco's WonderCon entertainment convention will be hosting Behind the Music with CW3PR:  Composing for Sci-Fi, Horror and Fantasy Film & TV. The event will be moderated by Bryan Fuller, creator of ABC's Pushing Daisies and producer of NBC's Heroes – which also starred Scream 4's Hayden Panettiere.  Six of the top composers in the entertainment industry are slated to appear, including Academy Award nominated film/television composer Marco Beltrami.  Beltrami recently composed the second season of ABC's V; all three Scream films and the upcoming fourth installment.
All guests will share some insight about their most recent projects and let attendees in on how they got their big break in the entertainment industry; a fan-led Q&A will immediately follow the event.
Beltrami will discuss scoring Scream 4 and possibly provide attendees with some exclusive information on the upcoming feature!
The program will take place on Friday, April 1st from 1:30 p.m. – 2:30 p.m. in Moscone Center, Room #104.  Head over to WonderCon's official website for all of the details and to purchase day and weekend passes.