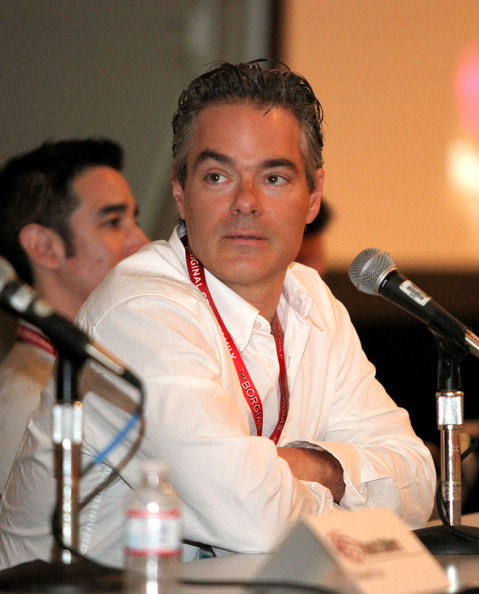 Composer Marco Beltrami's music goes beyond the head and into the heart. Discover more about him through our additions: photos from his recent Wondercon appearance, new Scream 4 interview comments, and two full versions themes from the new film.
Beltrami was interviewed by our good friends at Scream Franchise Examiner and described his approach to scoring Scream 4:
The tagline for SCREAM 4 is "New Decade, New Rules."  Was that something you considered in composing music for the film?  How do you think that the sound of SCREAM has evolved over time?

Well, I think that the only 'new decade, new rules' for the music was 'new decade, no budget' (laughs) but the main thing is when they had the fourth movie temped after they filmed, you knew when they put temporary music with it, it was all from the previous Scream movies and it all seemed to work really well, so the main directive that I got was to adapt the themes and use them but to keep the spirit of the previous movies, so that was something that I was conscious of.

The interesting thing that evolved in the fourth movie is that I was able to play a little bit with twisting Sidney's theme…The main thing musically was to take Sidney's theme and then sort of adapt it and distort it…I think that was one of the fun challenges of this project.

Having seen the movie, how do you feel that SCREAM 4 compares to the original trilogy?

Well, I think what's great about it is that it's faithful to the spirit of the original movies but yet it's not a simple rehashing so it doesn't feel old…It has its own interesting twists and it's definitely a fun ride and I think it works really well.

I think everyone will really have fun with the movie and I'm anxious for people to see it.
For more, read the full interview.
We previously [briefly] gave you short sample clips of the two Beltrami themes on the Scream 4 Various Artists Soundtrack. The full-length versions appeared online recently and haven't been removed like ours were (and hopefully won't be, now that we're plugging 'em). The really good news is: a familiar theme is present in one of the tracks – enjoy!
Direct Links/Credit: Video #1, Video #2