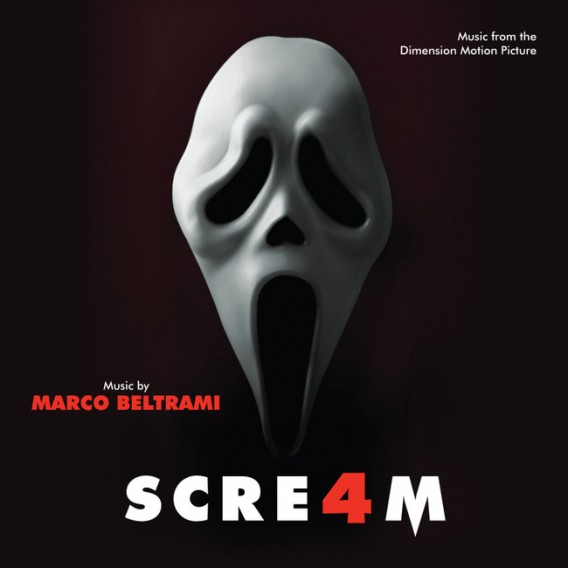 This kept slipping off our priority radar in the video madness over the past day, but all the details are in on Marco Beltrami's Original Motion Picture Score. And we really mean all the details at the most literal definition. The front cover is harmless enough but the track listing is somewhat revealing.
Beltrami and Varese Sarabande Records are to be applauded for masking some of the titles as "Don't Spoil It", but there's no denying you won't get a general sense of the movie's structure and scene order. If you want to know, click below or view the back cover.

Back in the 1990s, the SCREAM franchise helped reinvigorate a dying genre as dozens of onscreen teens lost their lives to masked killers. Now, a fourth film in the series is sure to tickle and terrify just like its three predecessors.
Sidney Prescott (Neve Campbell), now the author of a self-help book, returns home to Woodsboro on the last stop of her book tour. There she reconnects with Sheriff Dewey (David Arquette) and Gale (Courteney Cox), who are now married, as well as her cousin Jill (Emma Roberts) and her Aunt Kate (Mary McDonnell). Unfortunately, Sidney's appearance also brings about the return of Ghostface, putting Sidney, Gale, and Dewey, along with Jill, her friends, and the whole town of Woodsboro in danger.
Composer Marco Beltrami returns to the franchise that introduced him to audiences around the world.