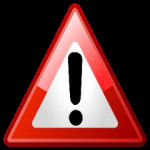 Today is our penultimate edition of Saturday Secrets! Wow, you guys really came up with some good questions this past week which made it so hard to narrow down the list… so we didn't. We just went ahead and threw a whopping six questions at our contact. Don't expect the number to be beat or even matched next week, but we'll make the final edition special somehow. Now for a friendly warning: considering we do have six items on tap, you're going to get some fringe-spoilery tidbits sprinkled throughout. A bit of everything today. Think of this as the continental breakfast edition.
Question #1: Are there any surprise cameos other than the ones we know about?

Question #2: Do you think other people in the audience enjoyed the film as much as you did?

Question #3: Did the audience scream at all during the screening during the movie?

Question #4: Are there any semi-obvious hints about who the killer is thinking back on the movie.

Question #5: How many days do the events of the film take place over?

Question #6: How would you rank the opening with the original opening? Were you satisfied with it?

Submit your questions for next round below. Remember, we cannot ask any over-the-top spoilery questions – i.e. who lives, who dies, who plays who! The key isn't what you ask, but how you ask it. Go ahead if you have the guts…