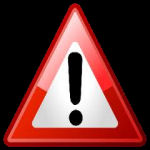 Here we are with the final edition of Saturday Secrets, in which your non-spoilery questions were answered about the film. Last week sort of stretched the limits of revealable info, so this one last time it's a pretty safe batch. To weigh that off we didn't go with a small amount as said last week, but a high one arrived at by adding up all the previous q&a: 1+3+6=10. To finish on a light note, we threw in a bonus question that was actually asked in our previous edition's comments by, we're guessing, a young fan.
Question #1: Whats is the body count in this one? I don't need a specific number. Just if it's the biggest yet.

Question #2: What did you think of the quality of the acting in general?

Question #3: Is it something you could go back and watch over and over again like the original?

Question #4: Is the film worthy of getting two new sequels?

Question #5: How epic is Kirby's phone call scene. Do we see more to it than the promo shows?

Question #6: Are the characters likable enough that when one of them dies we are going to feel sympathy?

Question #7: How does the climax of the film compare to its predecessors?

Question #8: Are any of the previous films' killers mentioned in Scream 4?

Question #9: Can people just jump right into the series with 4 or do you have to watch the first 3 to understand it?

Question #10: Is Sidney's (or any of the main three) role significantly smaller in this film? Or is it really a nice balance of the original three and the new generation?

Bonus Question: Why didn't you bring back Patrick Dempsey for the 4th movie?

Many thanks to our tipster, who we can now reveal was behind the first Scream 4 review back in January. And of course thanks to readers for playing along! We hope this has gone towards making the final month wait until theatrical release go down a little smoother.