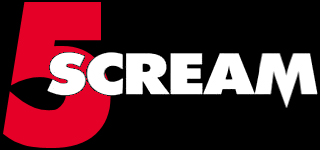 it's a little too early to render Scream 5's chances nil, nor Scream 4 a failure as many are pegging it. The movie took approximately $18.6 at the weekend box office, but it was #2 which is more telling about the general moviegoing slump at the moment. The same results repeated on a smaller scale in Australia, plus in the UK it did hit #1!
The domestic opening weekend does means a lot to a film's success in the company's eyes, but so does combined profit at the end of the run, not to mention international grosses. If anything, the low weekend take has been a strong reminder that the series has been out of the spotlight for a long time. Back in 1996 Scream took a paltry 6.4 mil on opening weekend before exploding. The sequels made much more on their debut but they had the momentum of fairly recent entries to coast off, something Scream 4 didn't have.
Right now everyone is remaining quiet – waiting to see how things pan out. We can't imagine it'd take another 11 years for Scream 5 to happen. With Scream 4 now "recent" in the public's mind and critically well-received, Scream 5 may actually have an easier job reaching those hallowed opening weekend numbers. Let's say Dimension does want to jump on it – Kevin Williamson has had a contract option since day one to write Scream 5. It's completely his choice whether he does so if asked to, but there's a nice financial stake if he does. With Vampire Diaries and now Secret Circle taking up his time, that's going to make for a very small window down the line in which to knock something together.
The Weinsteins may want to pursue that, because Wes Craven's contract states has to see a script before he agrees to direct a Scream 5. Of course, once he does agree you know the script tinkering and micro-managing will begin anew – listen, we've got Scream 3, Cursed, and now Scream 4 to paint a picture of how movies are made over at Dimension. But if the primary talent involved can keep their heads and ride it through, we might get something on par with Scream 4, an excellent entry which Neve Campbell called a miracle considering what went down behind-the-scenes. We wonder if Scream 5 can be so lucky.
What do you want to see happen with Scream 5?