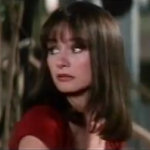 This is a compilation of the main commercially released deleted/alternate scenes from Scream, Scream 2 & Scream 3.
The reason we're posting this is that we've still got quite a lot to get through in our Unseen Scream 4 series, and we mention footage cut from past Screams as points of comparison – sometimes causing confusion. So instead of diverting off into descriptions, we'll just link back to this page in future.
Yes, a great deal of you will have already seen these, but this is mainly for those who haven't. Consider it a refresher anyway!
http://www.youtube.com/watch?v=SJPPT3Cs_y4