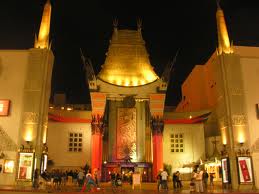 There have been plenty of Scream 4 contests to keep the fans excited and involved, but never one quite like this: Wes Craven has announced the "Make Your Own SCREAM 4 Poster Contest". What makes this one different? For one the main prize is attending the premiere! Two, the method of winning takes talent. Spamming just ain't gonna work – it's a simple mathematical equation of Talent=Reward. Read on for the details.
The top 10 poster designers will win a signed SCREAM 4 poster.

Two Grand Prize Winners will be invited to join me at the Los Angeles Premiere of SCREAM 4 on Monday, April 11th 2011.

HERE IS HOW TO ENTER AND WIN:

On Twitter, submit a link to your SCREAM 4 homemade poster. You must include @wescraven, @scream4 and #SCREAM4 along with your photo link for a completed entry. If you are 18 years old or older and are able to be in LA on April 11, 2011. You must be 18 years old or older to be a Grand Prize Winner. All Grand Prize Winners will be responsible for their own transportation and accommodations in Los Angeles – I will only be providing tickets to the premiere screening of SCREAM 4.

My creative team and I will be the judges. All submissions must be received by 11:59pm(PST) on Thursday, April 7th 2011.

All winners will be announced via my Twitter account on Friday, April 8th 2011.

And remember: New decade. New rules…
Visit Craven's Blog and Twitter for up-to-date/amended info.
We know a certain fan artist whose works have been lauded as "better than official" and there's an insane amount of artistic talent on our forums too. Hope to see a Scream-Trilogy visitor win! Speaking of…
Other contest action
PopSugar have a contest going to attend the premiere as well as be their red carpet correspondent interviewing the cast and crew. It's down to five finalists, but you can view their pitch videos and vote who should win. One of our forum members Desirae is one of those finalists so we'd appreciate it if you could vote her in!
We recently opened our own humble contest – US residents, have you entered yet? We've made it very easy to enter and you could win a Ghostface costume or mask!