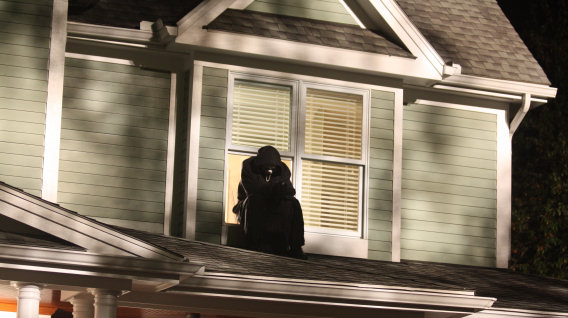 After its second week in release, Scream 4 struggled to garner $7.03 million in the U.S. box office — raking in a total of $31 million domestically, according to Box Office Mojo.  As Scream 4 crawls toward its production budget – which sits at $40 million – the question of "When will Scream 5 start production?" quickly shifted to "Will there even be a Scream 5?"
Why is Scream 4 underperforming?  If you are looking for a definitive answer to this question, I wish I had one.  Last week, Courteney Cox sat down with the ladies of CBS' The Talk and said old fans appeared to love the film, but the younger audience doesn't know about them.  When most thought an 11 year gap would make the heart grow fonder – did it make most forget?  Could this explain Scream 4's mediocre box office numbers?
Wicked-scribe's latest article touched base on how reboots have become the new format for horror movie making.  The reboots mentioned made a killing in their opening weekend and grossed a respective amount of dough domestically – but all were inferior films, lacking the intelligence and humor that made Scream a worldwide phenomenon.  If teens believe the PG-13 slashers, the American remakes of foreign films and reboots are what horror is all about — a Netflix trip to 70's and 80's horror will be a rude, yet satisfying awakening.  It is a shame to see the current state horror is in.
If the Weinsteins no longer have interest in creating a new Scream trilogy, I would be game for them combining Kevin Williamson's ideas for a fifth/sixth film and making one hell of a finale with a fifth and final film!  The fans deserve their ending to the new trilogy.
Where did Scream 4 go wrong?  Did teens not understand it?  Was its release date a death sentence?  Scream fans, this post is all about YOU! Sound off below and tell Scream-Trilogy why you think Scream 4 has been underperforming in the box office.