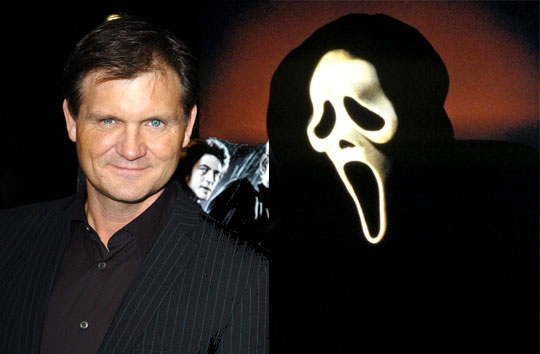 It's official!  Earlier this afternoon, Dimension Films announced Kevin Williamson will be penning the scripts for Scream 5 and 6.  After the script rewrites debacle surrounding the fourth film and Williamson remaining mum, it was clear a new writer would be hired if Dimension went forward with Scream 5.  Williamson was initially contracted to write a fifth film; however, it was never made clear if the Scream creator was released from his contract.  After reading this afternoon's press release, one would think there was never bad blood between Bob Weinstein or Williamson:
"I'm thrilled Kevin decided to come on board and write Scream 5 and Scream 6," Weinstein stated.  "The plan is to film both movies back-to-back in order to accommodate Kevin's work schedule on The Vampire Diaries.  When he [Kevin] pitched the first trilogy to our studio, I thought it was a clever concept and something that could possibly redefine the horror genre.  Mark my words, his plans for the final two installments is unlike anything we've seen in this franchise!"
If fans have any doubts about Williamson exiting the franchise for a third time (Williamson bowed out of writing Scream 3 due to prior commitments), he explains how he plans to pull off the double duty:
"I'm looking forward to getting started on the scripts once I finish the second season of my show [The Vampire Diaries].  It will definitely take some time to flesh out both scripts, but plans are to film the fifth and a bulk of the sixth during the summer of 2012.  I'm excited to play a part in the finale of the franchise I created."
Wes Craven has expressed interest in returning for a fifth Scream if the script is to his liking.  Will he return?  Williamson hopes so.   "This is Wes' baby just as much as it is mine.  I can't see these final two films being done without him."
Are you happy Williamson has returned to script the final two Screams?
Special thanks to AprilFoolsDay for the tip!