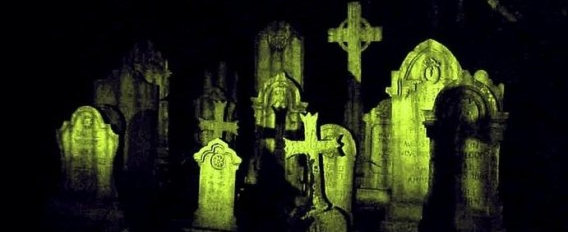 Recent Q&A tweets from Brad Fuller (producer and co-owner of Platinum Dunes):
@marciadenicerox:  Are the poor opening numbers of scream 4 hurting the chances of a possible sequel to Friday the 13th?"  @bcfuller:  yes
@baumer72:  Isn't the opening of Scream4 depressing?  Such a great film.  @bcfuller:  it's bad for horror
@bcfuller:  Rated R Horror movies, right now, don't seem to generate interest from the studios.
Scream-Trilogy fans…don't you know history repeats itself?  It's happening right before our very eyes.  Back in 1996, the horror genre was a box office flop away from becoming extinct.  Movie studios had sprung a leak creatively and were releasing more worthless horror sequels and less attention-grabbing films:  Hellraiser:  Bloodline (Domestic gross:  $9 million); Tales from the Crypt Presents:  Bordello of Blood (Domestic gross:  $5.7 million); Texas Chainsaw Massacre:  The Next Generation (Domestic gross:  $185,000); The Mangler (Domestic gross:  $1.7 million); and Halloween:  The Curse of Michael Myers (Domestic gross:  $15 million).  With each of these horror flicks being slaughtered at the box office, it was evident the only way to keep the genre afloat was for a movie studio to release a successful horror film.
The breakout hit came in December 1996 when Dimension Films unleashed Scream to the world.  The film reinvented the horror genre and garnered $103 million domestically at the box office.  Not only did the film spawn two sequels within the next four years — movie studios released a slew of horror films to ride the coattails of Scream's success:  I Know What You Did Last Summer (Domestic gross:  $72 million); Urban Legend (Domestic gross:  $38 million); Halloween H20 (Domestic gross:  $55 million); The Rage:  Carrie 2 (Domestic gross:  $17 million); and Virus (Domestic gross:  $14 million).  When the lack of creativity ran dry a second time, movie studios resorted to PG-13 films and remakes to make a quick buck: Prom Night, When A Stranger Calls, The Fog, A Nightmare on Elm Street, Friday the 13th, House of Wax, The Omen, Black Christmas, Sorority Row, The Wolfman and Halloween.
As the trend to make PG-13 horror films and remakes continued, the movie public grew tired of dishing out cash for lesser quality products – leaving no chance for new horror stories to be told in Hollywood. The last couple of years brought about some of the worst box office figures for horror films in quite some time:  The Collector (Domestic gross:  $7.7 million); Jennifer's Body (Domestic gross:  $16.2 million); Chain Letter (Domestic gross:  $138,000); and My Soul To Take (Domestic gross:  $14.7 million).  Unless the film included some paranormal activity or insidious nature, the likelihood of success was pretty low.  The horror genre was in serious danger of taking an indefinite break.
In 2009, Dimension Films announced Scream 4 was in the works with an April 15, 2011 release date set.  Based on Brad Fuller's tweets, it was safe to say movie studios were keeping a close eye on the opening weekend numbers to see if there was life left in horror.  Unfortunately, Scream 4 fell victim to the genre it once saved 11 years prior as it failed to meet box office expectations.
Was Scream 4 the final nail in the coffin for horror films?  Only time will tell.  If studio execs spent less time trying to swim in dollar bills and more on finding stories worth telling – maybe, just maybe…they will find an audience again. Scream 4 may not have been the breakout hit everyone was expecting; but the box office numbers show some fans still care about horror.