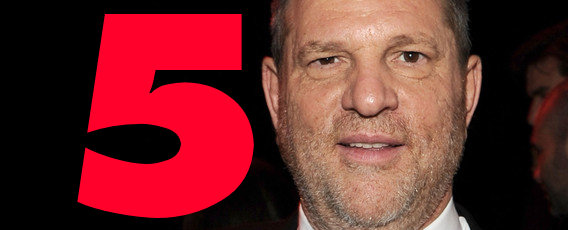 MTV stopped Harvey Weinstein for a quick chat at Cannes Film Festival in France and quizzed him on two topics close to all our interests: Scream 4 box office, and the prospect of Scream 5. We have the video and raw transcript here…
MTV: Any disappointment at all over the Scream returns? Do you wish that had turned out a little differently?
Weinstein: I wish it would have been better domestically but Foreign is so strong that we'll do over $100 million worldwide. It's at $90 now, with about five or six major countries to go and a lot of small ones. So we'll probably do $110 million. It's not the worst thing in the world that's ever happened.
MTV: So not counting out a sequel then – another one?
Weinstein: I'm sure he's going to do a sequel. [in reference to Wes Craven]
What have we learned? That the dollar take of Scream 4 isn't so dire on the other side of the fence, and that presumably, they're thinking sequel instead of reboot. While the movie hasn't been revealed as officially greenlit, screamers certainly have something to hope for.
Thanks to everyone that wrote in about this.