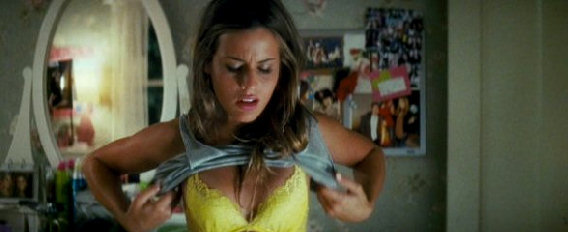 Long story short, Marielle Jaffe gave some original, one of a kind childhood and personal family photos to the set dressers of Scream 4 so that they could use them to decorate her bedroom with. They mistakenly got sent to Premiere Props after the movie wrapped and were auctioned off to various bidders around the world.
Marielle is heartbroken over the loss of these family photos and is trying to track them all down. If anyone knows anybody who won ANY photos of Olivia from the Premiere Props auction or from Premiere's Ebay auctions, PLEASE get me the information so that I can forward it to Marielle and attempt to help her recover them.
Those willing to return photos will not be lift empty handed. They will receive something in return, I promise.
Here are some of the ones that need found. The bloody one at the bottom is mine and I have already made arrangements to get the photo back to her.
-Mr. Ghostface
Scream-Trilogy forum moderator
Update June 1st: Mission accomplished! From Marielle: "I am speechless and so encouraged by the genuine love that truly does exist. @veronicarusso thank u for going on such a huge mission to get my photos back.The selfless search u did w/o even knowing me has restored not only the priceless photos of my childhood but also my hope in the world as a whole. Can't thank u enough. Thank u to everyone who pulled together to help and support. Means more than u'll ever know."