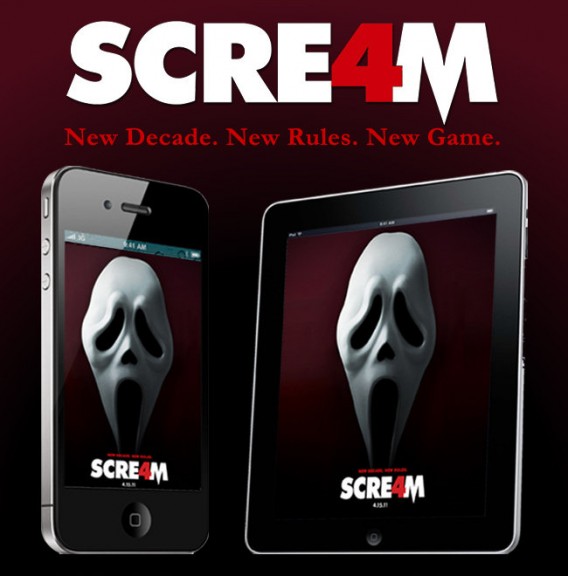 Weinstein Co sent us word that the Scre4m iPhone/iPad game has been upgraded to include an extra two levels and 3GS compatibility. I haven't played it yet, being a PC guy by default – but if there were some way of offering internet-playable previews I'd certainly consider picking up an Apple product.
The official game of SCRE4M. For the first time ever, play as the killer in a game and slash your way to victory. Just like the movie, killing by the Rules of Horror is the way to succeed.

Version 1.1 Updates

-3GS is now supported – Thanks for your patience while we worked to bring the game to the 3GS
-As promised, 2 new Levels!

-Movie Theatre – 3D movies aren't the only thing giving peoples scares here
-Police Station – no better way to take people down than right under the noses of the cops
-Game Center integration!
-Hook up with all your friends through Game Center, be sure to get those achievements

General Improvements

-Killing event swiping mechanic now more effective
-General Performance improvements
-New Icon
-Bug Fixes
Wes Craven has played it – have you? The app is 99cents for the iPhone version and $2.99 for the iPad version, via iTunes, and carries an age17 restriction – not sure how or if they actually enforce that. We previously posted iPhone gameplay screenshots, this time here are some iPad screenies.