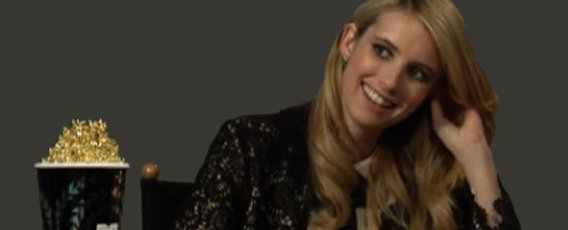 I can't say I really follow all the Scream 4 conspiracy theories out there. You know, "We didn't see Kirby die!" "Robbie isn't dead, he was just resting from his wounds!" "Charlie is alive, he was only stabbed in the heart once!" If you considered them all, basically no one died in Scream 4, right? That's no slam on fandom – even the media still asks Liev Schreiber and Jamie Kennedy if their characters are coming back. I don't know about you, but it appears the ongoing "they always come back" climactic riff is taken far too literally by many. Sorry, dead is dead… even in Scream.
But perhaps some of those theorists could be vindicated in one case. Jill looked pretty gone in the final shot, and the ending only works to full ironic potential when you consider Jill got all the media attention and name instantly known she wanted – only she wouldn't be alive to enjoy it. On the other hand, she would be the resurrection least likely to jump the shark out of all the candidates our readers have floated on our forums and comments.
So let's hear from the Roberts girl herself – Emma… Jill… will she be back?
"I don't know," she said. "I haven't heard anything solid, but you never know."

"That was a really fun role to get to play, a psychopath," she added with a laugh. "But it was one of those things where we were like, 'Let's get through this one alive and then think about the next one.'"

Interestingly enough, when MTV's Josh Horowitz assured her that at least she "got through it," Roberts replied, "Barely!"

Barely? Looked to us that there wasn't any "barely" about it, but maybe there's some hope for Jill Roberts after all.
Source: MTV News via Scream4fan