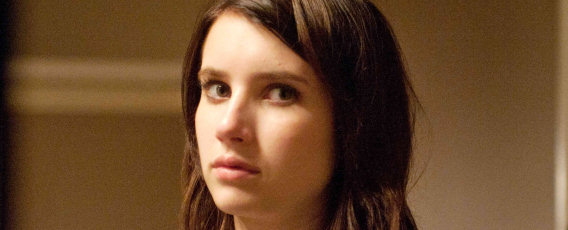 In a recent interview with the Baltimore Sun, Emma Roberts talks up her new movie The Art of Getting By. The touched-on subject of Scream 5 makes an oblique reference to her recent MTV interview where she was asked if Jill is returning even though she was put to brutal rest in Scream 4.
She also agreed how goofy it is that people have been asking her about the prospects for "Scream 5," considering how her character ended "Scream 4."

"Everyone's asking me like I would know," she says (spoiler alert!). "I was like, 'Not only am I the killer, I was dead [at the end].'"
You get the impression clueless journalists ask the stock "are you coming back" question, half the time never actually seeing the movie that's the basis of the question. Actors are expected to be good sports and give polite "maybes" which is far easier than properly educating the journo. In this case, the interviewer is hip to the situation so likewise Roberts' answer is refreshingly honest. Just one more reason to love this girl.
Roberts now finds herself on that cursed list alongside Jamie Kennedy and Liev Schreiber. Me? Like I always say, "dead is dead" when it comes to Scream. But I could easily see Jill returning via videotape – err, video file. It would fit in with Charlie's statement about immortality equal to art and be a nice villainous twist on Randy's appearance in Scream 3.