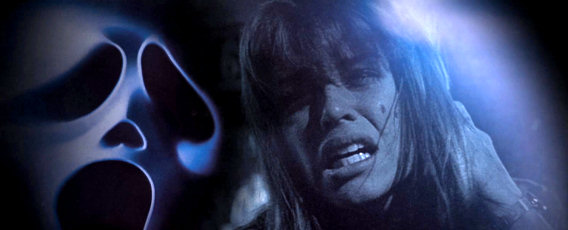 Reader Eric tipped us off that popular North-American online retailer DVD Empire is listing a Scream Trilogy* blu-ray boxed set coming from Lionsgate on Tuesday, September 6th. No extras or cover art are listed this early, of course, so it remains to be seen whether this will contain new special feature content, or the recent BD releases repackaged in anticipation of the Scream 4 blu-ray from Anchor Bay a month later on October 4th.
DVD Empire's price for the upcoming collection is $27.99 (list price $39.99). Don't want to wait? Amazon already have some pretty sweet deals going for the trilogy: Scream is currently a bottom dollar $6.85 with Scream 2 and Scream 3 a steal at $9.30 each.
Buy Scream Blu-ray
Buy Scream 2 Blu-Ray
Buy Scream 3 Blu-Ray
*or "Triliogy" if you want to get technical, as that's the way the website has misspelled it.
UPDATE: Here's the full official artwork.