While the lead-up to Scream 4 saw many production photographs released – or escape, in some cases – a few were held back. Now that we're in the post-release era, it was only a matter of time before the strays floated into our grubby mits. Sidneyloverboy located seven of them* and kindly shared. Click for the fullest sizes currently available.**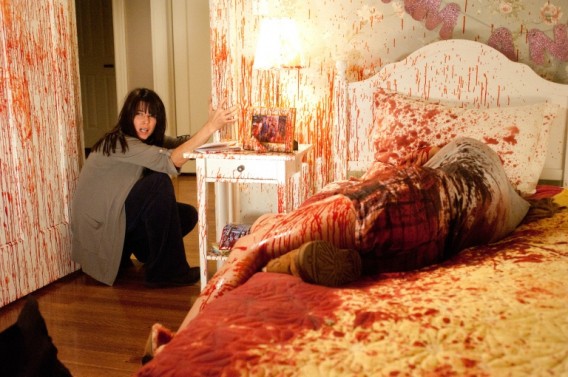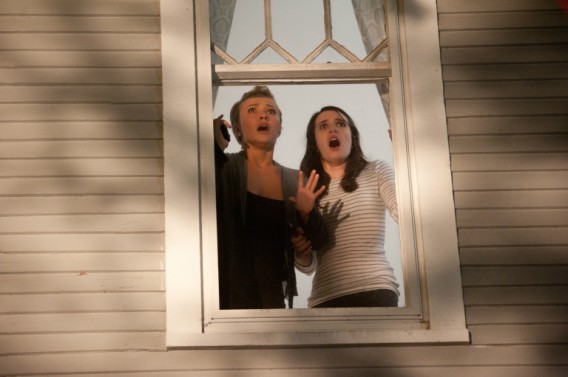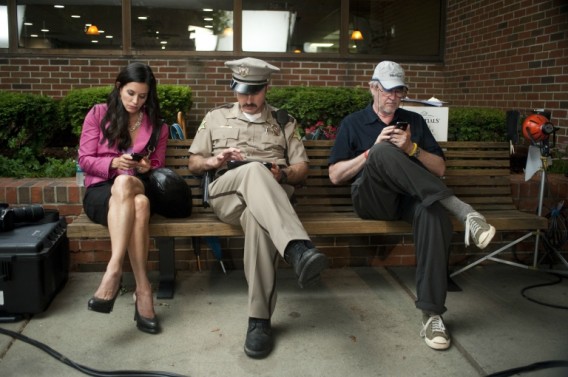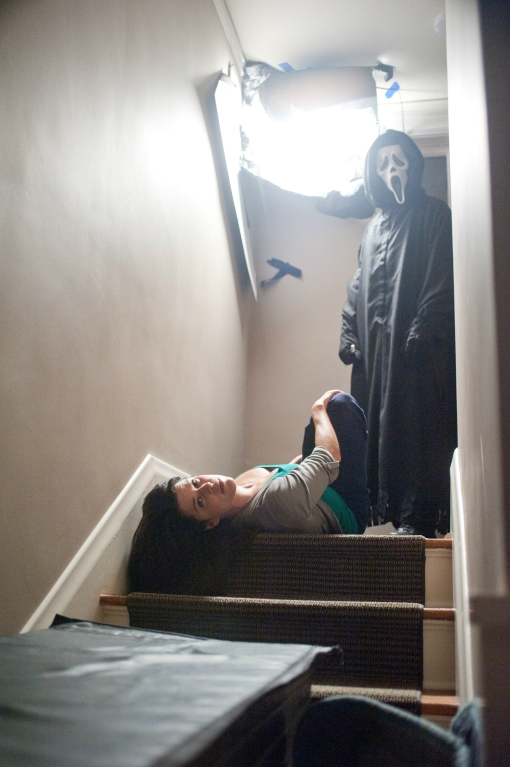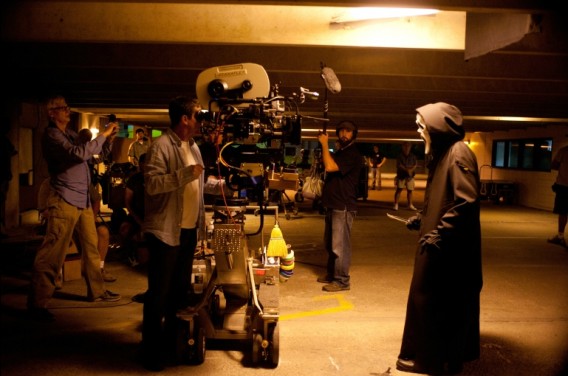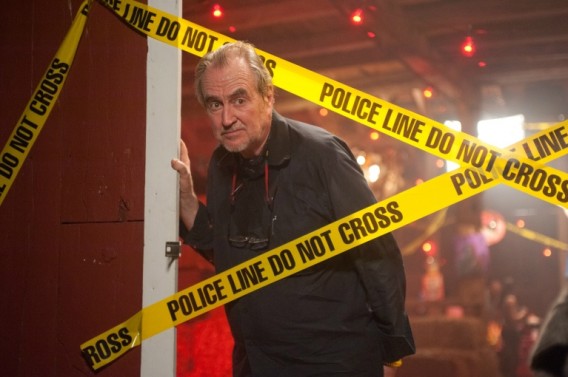 *One of the seventh was an alternate/outtake shot of an early production photo (Gale & Ghostface) so didn't fit the "stunning" criteria. You can view it on the originating forum thread.
**Some had leftover space on the side or top, so I've properly cropped them.