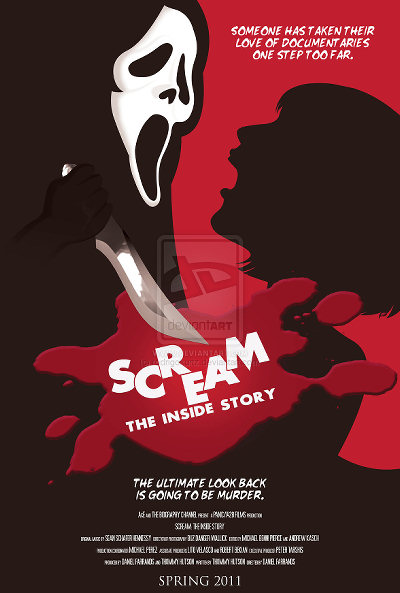 Daniel Farrands' landmark documentary on Scream (1996) that aired on A&E BIO Channel back in April will be available in Miramax's Scream 3-movie Blu-Ray boxset releasing on September 6th, it was today announced on the doco's official Facebook.
"Inside Story: Scream" will make its home video debut as part of the all-new Blu-Ray box set of the original "Scream" trilogy. Coming in September from Miramax!
Inside Story will join Still Screaming in the boxset. Still Screaming: The Ultimate Scary Movie Documentary and Scream: The Inside Story (as it was titled early on) were both announced as being in production around the same time last year and were sometimes difficult to tell apart, but it became clear over time that each doco had its own clear mission. Still Screaming is an ambitious overview of the entire trilogy while Inside Story is laser-focused on the original that started it all.
Surprisingly, Amazon have temporarily knocked the boxset price down to $20.99. This is a case where I suspect many will gladly double-dip. Throw the 3 movie BDs away if you already have them, sell them or better still give them away to a non-fan. On that price alone we're getting at the very least 2 & 1/2 hours of in-depth documentaries. So smile!
For both of these to end up in the same collection (and in HD) is just perfect. Note: we previously held a 2-part roundtable interview with the makers of Inside Story here & here.