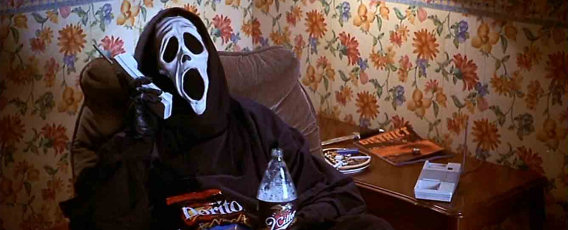 A little factoid that got lost in the shuffle with last month's Halloween 3D news was that Dimension have set a release date for Scary Movie 5. That date is April 20, 2012 and adjusted for USA's Friday opening days, that's the same third-week slot Scream 4 opened in earlier this year (April 15). What's the deal with that?
The fifth film in the franchise will face off against teen thriller House at The End of The Street which was scheduled first, so it might be a programming tactic to offer a comedic alternative to a heavy matter movie that is targeting the same demographic.
Or… a longshot guess on my part, but instead of going down the same old track of ripping on whatever recent horror and pop culture trends have emerged in cinema, it's going to be a direct sequel to the original (including returning cast) doing the same decade-later riff Scream 4 did, thus essentially being to Scream 4 what Scary Movie was to Scream. There is no cast or crew attached yet and perhaps not even a script, so who knows. But can we at least see the return of Bizarro Ghostface, please? And more of: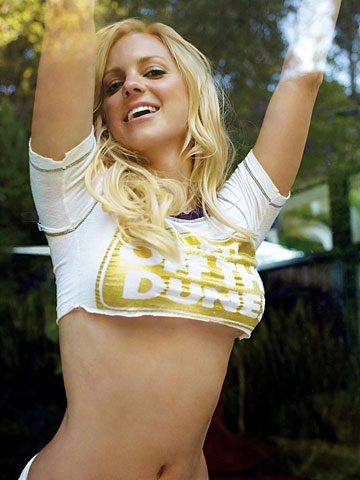 The Wayans brothers' Scary Movie (2000) starring Anna Faris was essentially a Scream remake hidden in comedy clothing. Scream was a satire and Scary Movie was a spoof, but they shared the same storyline, with the latter throwing in Kevin Williamson's I Know What You Did Last Summer themes for maximum hilarity. Unlike the senseless nature of most spoofs, Scary Movie's storyline seems to have been carefully plotted (or, was a happy accident) because the mystery and twists were more complex, surprising and logical than Scream 3, in this writer's opinion.
Scary Movie was also a Scream-like success in that spawned a whole spate of copycats, like the excellent Not Another Teen Movie and the godawful Date Movie. With the slasher film officially retired, Scary Movie 2 applied the same formula to supernatural movies which were the emerging direction of the genre at the time. As awkward as the change in framework was, there were some gross-out highlights.
Unfortunately all hell broke loose with Scary Movie 3 & Scary Movie 4, which were put together by the guys behind The Naked Gun. As funny as their style of slapstick comedy can be, this pair of sequels were not Scary Movie. With their central spoof subjects Signs then War of The Worlds, they were basically Sci-Fi Movie and Sci-Fi Movie 2, and that's what they should have been titled. Scary Movie 5 was previously planned by the same team to skewer comic movies, but thankfully cooler heads prevailed and that project morphed into Superhero Movie.
Will Scary Movie 5 fare better than Scream 4 in the same release slot?
Date Source: Sequel Buzz