Well if it isn't the return of sourface Sid. Today DVD Active posted a sales sheet for the upcoming home release of Scream 4 that reveals the blu-ray artwork. It's a mashup of the final theatrical poster, some of the international poster, and whatever else they could Photoshop together with the time available between now and… October 4th.
Anchor Bay Home Entertainment's DVD will retail at $29.98 and instead of a standalone blu-ray copy, a blu-ray/DVD/digital copy combo that will set you back $39.99. However both can be pre-ordered at $12 cheaper at Amazon (DVD, BD).
No word on final extras but as always, once we know, you'll know. And here you go.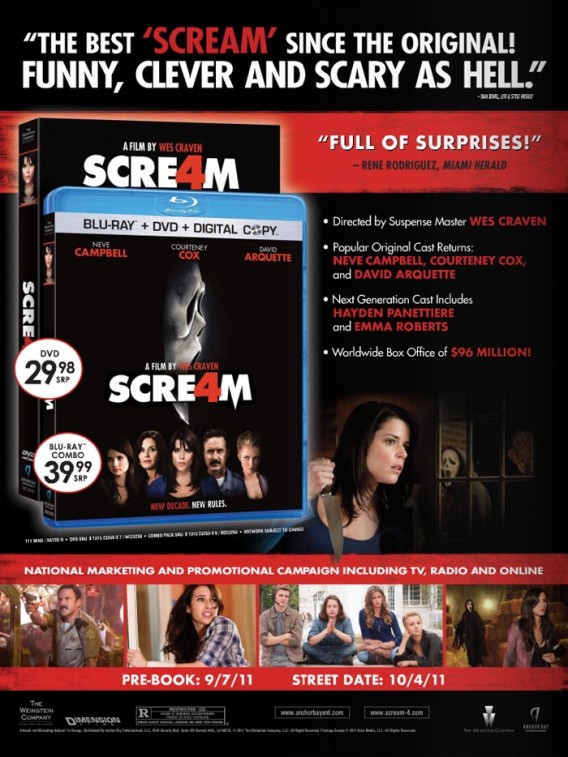 Updated: Here are flat copies of both the DVD and BD covers courtesy of Fangoria.