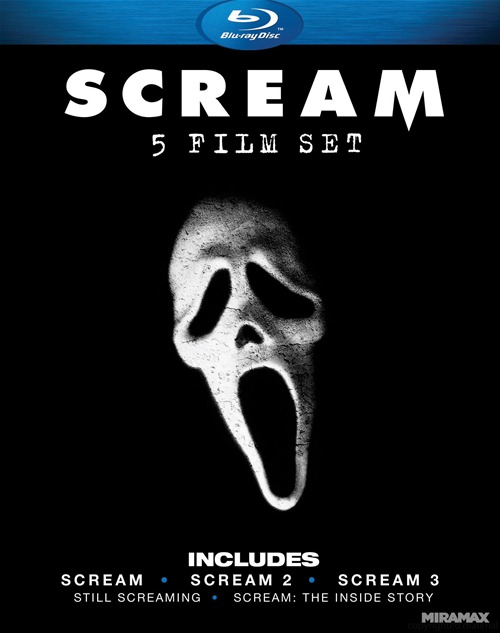 Not the outright cover redo fans have been demanding, but since the announcement of two landmark documentaries being added to the upcoming Scream collection, Miramax have altered the artwork to better pimp out the new features.
They've also dropped the Trilogy title and re-named it the Scream: 5 Film Set. This confirms the docos won't be bundled into the 3 films discs. My best bet is both of them will be on a 4th disc together. If so that's going to be a tight fit. Still Screaming is supposed to have extras, at the very least an audio commentary by director Ryan Turek.
Thanks to Eric for catching this on DVD Empire.
Pre-order on Amazon for under $20.