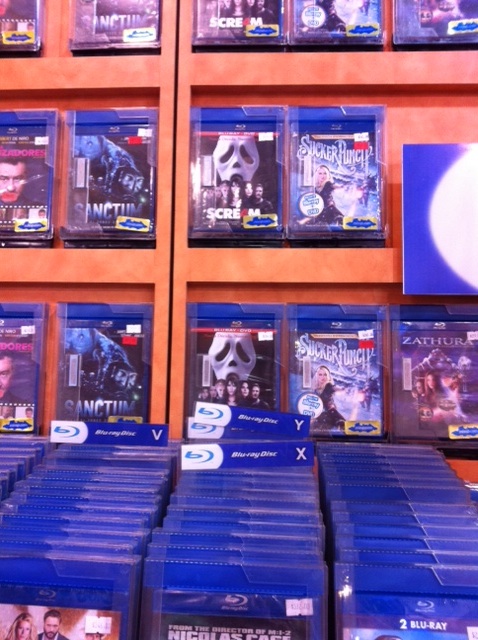 It's one thing to know a movie you want is already available in another country – out of sight, out of mind – it's another thing to see that it's actually available. Here's a snap of the Scream 4 Blu-Ray/DVD Combo Pack in one of Mexico's major music stores. It runs for $25, while the single DVD is $15.
Unsurprisingly, picture-perfect rips of the film are already floating around the usual no-can-say places – in English. Like each better-looking-than-the-previous bootleg before it, it's a nice holdover but true Scream fans might want to exercise some restraint and hold out for a physical copy. I say import or make a border run.
Sometimes to wait and chase are half the fun.
If it's any consolation, the Mexican release is only a barebones edition. We're all waiting for those special features, some of which, I suspect, will form a make-it-or-break-it case for many making a final analysis on Scream 4.
Photo submitted by: Chris Pedraza