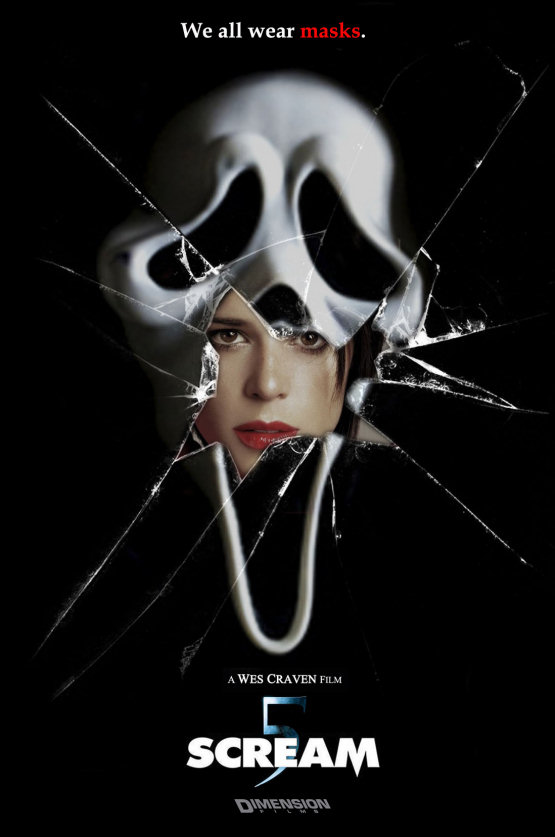 Somewhere out there, a vacationing Wes Craven is staring down a bird waiting to see who blinks first. Elsewhere, the Weinstein brothers are deciding what to eat for dinner. And at Kevin Williamson's laptop, he's controlling vampires, witches and fairies. But no Ghosts.
Yup, it sure is quite on the Scream 5 front. The last time radio silence was broken was in June when Emma Roberts talked about dumb media questions, instantly becoming one of my fave Scream personalities. Bless that little pixie psycho.
Sometimes silence can be preferable to fake Scream 5 scoops like the recent one undoubtedly engineered by a certain fanboy with delusions of grandeur. Said troubled little man has been causing quite a ruckus lately, making moves to claim intellectual ownership of Stab. Oh, brother. The boy who cried wolf provides us endless hours of entertainment… except none of it pertaining to his fan films. Scream-level irony, I tells ya.
All the way on the other end of the fan spectrum – the positive end – there's this pretty poster art submitted by Ruben Correia to stare at.
The next round is the Scream 4 Blu-ray & DVD release on October 4th. Typically, when domestic box office fails, the second tier of profit is international box office. After that, the third tier is DVD/BD. Scream 4 wasn't a win for the former, but was for the latter. If the movie could win decent moolah in the home formats, we could push that over into a 2 out of 3 win for the film. The fate of Scream 5 could rest in our collective hands.