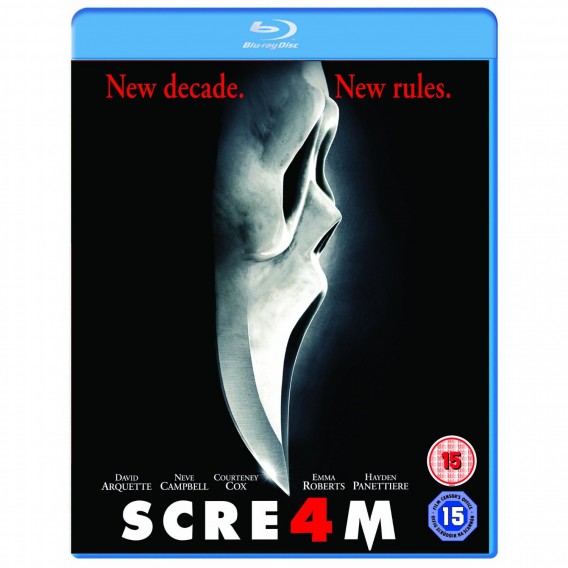 The saga of the equally famed and despised alternate audio cut of Scream 4 has seemed to reach a crescendo: Scream-Trilogy has independently verified that the UK BD/DVD release is the Pay-Per-View version, not the theatrical.
That's a nice perk, especially since the release lost access to special features when it was decided to rush it to release prior to the USA's special edition coming in October.
Spare a thought for the Mexicans, who were among the first to stock the movie for purchase – again, extraless due to the timeline – but were saddled with a cropped 16×9 image, and more oddly, have the theatrical audio in English but the PPV audio as Spanish language in both audio and subtitles. Does your head hurt yet?
You know what would really be the holy grail – dual English audio tracks featuring the theatrical audio, and PPV audio. But since Team Scream doesn't appear to properly realize what they have on their hands with the PPV version, don't expect this to be.
Stay tuned for more info and commentary on international malarkey.
Research contributed by Brett Vickerman.