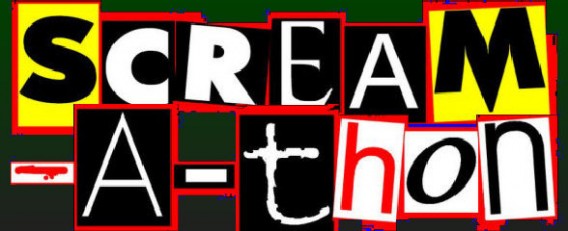 On Saturday September 24 @ 6PM PST, Scream-Trilogy will hold the 3rd Scream-A-Thon evening where screamers from all over the world will congregate in a live chat while watching Scream 3 (2000) simultaneously. The result can only be… hilarity!
If you're interested in participating, here's how it breaks down:
1. If you don't have a message board account, you will need to sign up. Doing so is quick and painless.

2. You can find out what time in your corner of the world the session starts by visiting the World Clock and selecting USA/California/Los Angeles/6PM but there will be a countdown till start-time up closer to the date so you can simply go off that.

3. Have a copy of Scream 3 ready to play. Please note you are responsible for viewing your own copy whether it be on DVD, online or whatever… we are NOT supplying a stream of the movie.

4. Be sure to synch it up to the start of the Dimension logo, movie starts when the countdown hits zero.

5. Visit Scream-Trilogy or the forum on the evening of the chat and there will be a very visible link to the chat room.

6. The chatroom will be available for open talk a few hours before the show.
The livechat is moderated and run the duration of the movie. Due to runspeed differences in countries (PAL vs NTSC) a 5 minute delay will start to creep in as the movie progresses but you'll be able to tell from the chat text generally what scene we are on. There will be no organized resynchs.
Scream-A-Thons are monthly and the next night will be for Scream 4 in October.
If you have any questions, please leave a comment below or visit the Scream-A-Thon Feedback/Ideas thread on the forum. We hope to see you there!