So we won't be getting dodgy workprint quality versions of deleted/alternate scenes. Just lovely. Check out these images, and read on for the full whopping list of deleted/alternate scenes we'll be getting on Blu-Ray. You'll be surprised how much.
First off we have the infamous alternate opening, and the even tastier "aftermath" scene. For context on those, click here.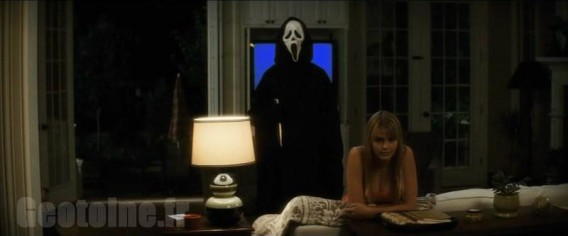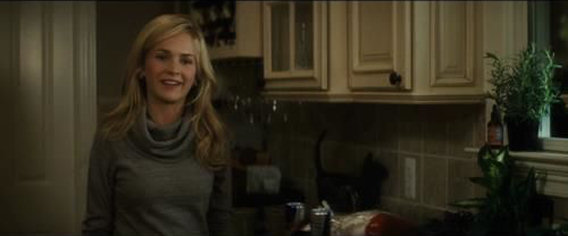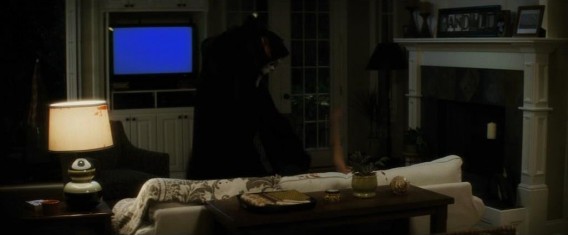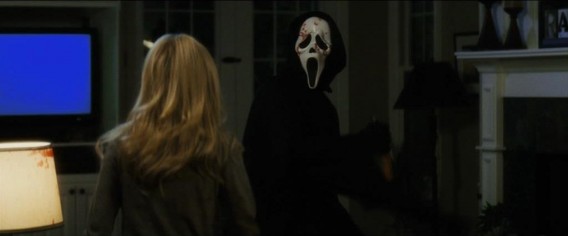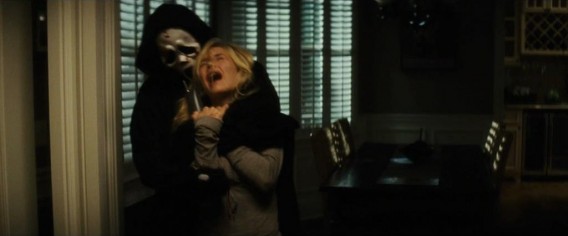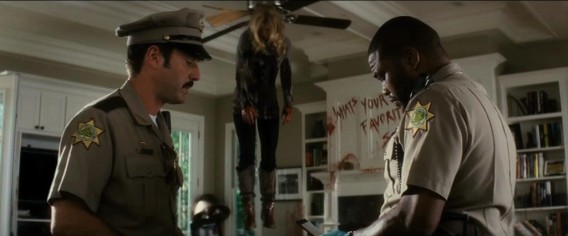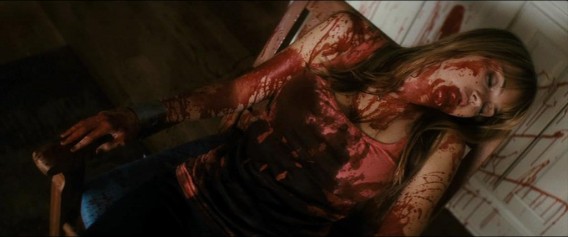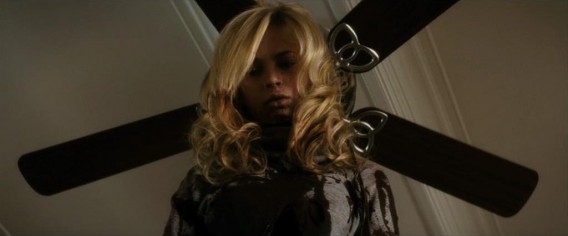 This could be those extra Robbie shots wandering around outside the house that Wes Craven mentioned. Though how a stalkative Ghostface figures in, let's wait and see.

And what's this? The extended ending shows Gale and Sidney sharing a warm moment? Looks like we're getting another Scream 3 happy ending. Though not for Jill, obviously.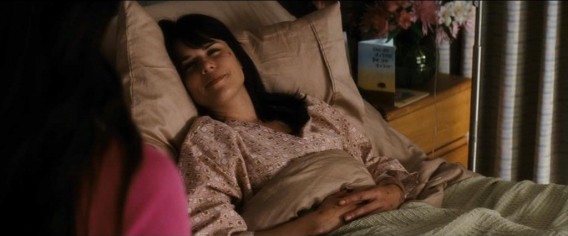 The first review of Scream 4 Blu-Ray is already up at bluray.com, and they list the deleted/alternate scenes as running a whopping 26 minutes. All with optional Wes Craven commentary. Here's the rundown:
Alternate Opening
Extended Ending
Dewey and Gale at Home
Jill and Trevor at School (Extended)
Crime Scene
Discussing the Murders
Dewey's Test
Kate Outside Olivia's House
Woodsboro Remake
Gale on the Trail
Trevor Visits Jill in the Hospital
Sidney and Gale in the Hospital
Rebecca in the Parking Lot (Alternate)
Ghost Face Test Shot
Perkins Stands Guard
Kirby with the Boys
Charlie and Robbie Set Up Stabathon
Dewey Visits Gale at the Hospital (Alternate)
Trevor and Jill Look for Jill's Phone
Robbie Outside Kirby's House