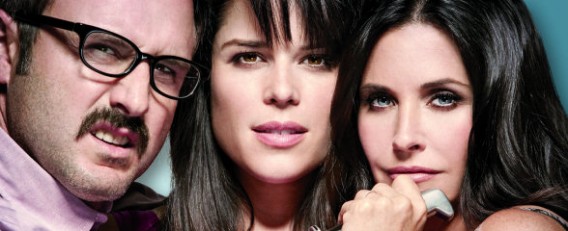 Shortly after Scream 4's release, Wes Craven expressed that the main three characters of Sidney, Gale and Dewey should survive the entire new trilogy. For whatever reason, he feels differently now. Stated in an interview with IGN:
"I suspect the next time out, one or more of those characters is going to have to die…"
Craven also reiterated his support of Kevin Williamson returning for Scream 5:
"I haven't had any, and I have to say that Bob [Weinstein] tends to do the initial work with a writer — that is Kevin [Williamson] usually, but maybe with somebody different this time — before he ever contacts me. And that is just the way that it has been since the very beginning. So, I haven't heard anything, but I know that Bob said this was intended to be the first of a trilogy. So, you wait for that phone call. I'm doing other things too, so if it comes ahead of time, then I can do it. That would be very interesting, depending on the script of course."

"The more that Kevin is a part of it, the better. He has a remarkable mind for this sort of thing. So, I would hope so."
Source: IGN
Thanks to Rune for the news tip.