The Still Screaming documentary featured on the Scream blu-ray collection was something I personally learned a lot from. Some if you out there might feel stuck in an obsessive Scream 5 hunger loop but hey, here's some new Scream stuff that's essential viewing if you crave more details on the production of the trilogy.
Still Screaming isn't getting a standalone DVD release. But this is almost better. Two discs of unseen material good enough for the powers that be behind the doco (Masimedia) to put this comprehensive independent release together.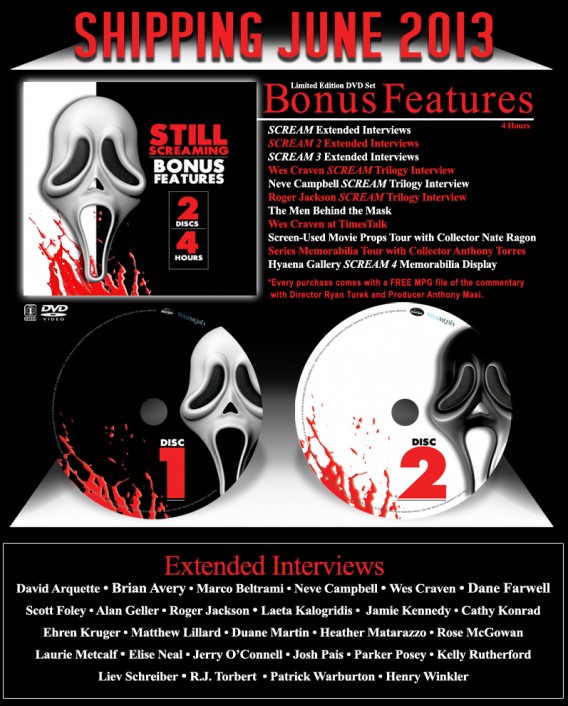 Coming in June. For those extremely quick – like this weekend quick – a pre-order discount of 20% is available, at which point afterwards the price goes back up to $19.95. Many are going to miss this window but you know, 20 bucks is still a darn good deal.
Visit www.stillscreamingbonus.com for all the info.