Scream-Trilogy
If you would like to submit an article for consideration in being published by Scream-Trilogy.net, please email to screamscoop@gmail.com.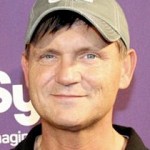 Ever since Scream 4's debut to being greenlit back in 2010, there has been speculation on whether the recent installment in the saga would be the start of what could be a new trilogy.  And more importantly, would Kevin be on board to write a possible Scream 5 or even a Scream 6, depending on [...]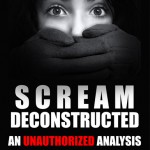 The first book about all four 'Scream' films enjoys wider distribution on Kindle, Nook, Barnes & Noble, and international Amazon stores after successful initial release. SCARY MOVIES GET ANALYZED AS 'SCREAM DECONSTRUCTED' INVADES E-BOOK AND INTERNATIONAL MARKETPLACE Americans who like their slasher films with a side order of introspection have made the book 'Scream Deconstructed: [...]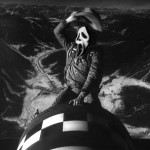 Written by Liver Alone for Scream-Trilogy So I'm casually browsing the web when I hear that Paranormal Activity 3 garnered a smashing $50 million opening weekend at the North American box office, and as a Scream fan, all the bitterness and swallowed pride from six months prior came rummaging back up.  You see, in the [...]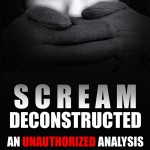 Information's been scarce on the upcoming nonfiction Scream text… until now.  Scream Deconstructed: An Unauthorized Analysis has an official site now that lays it all out.  The book is set for an October 25 release and will be available exclusively (at least for the time being) through Amazon.  In fact, it's already availble for pre-order. The site includes [...]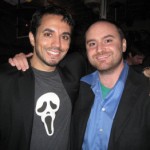 By Lito Velasco, Associate Producer/Music Supervisor, Scream: The Inside Story Well, here we are almost five months exactly after the first airing of Scream: The Inside Story…and the impending debut of the film on DVD in the new Scream Trilogy BluRay boxed set is just around the corner.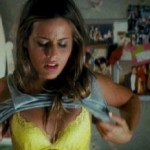 Long story short, Marielle Jaffe gave some original, one of a kind childhood and personal family photos to the set dressers of Scream 4 so that they could use them to decorate her bedroom with. They mistakenly got sent to Premiere Props after the movie wrapped and were auctioned off to various bidders around the [...]