Scream-Trilogy
You are browsing the archives of Scream-Trilogy.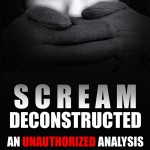 Information's been scarce on the upcoming nonfiction Scream text… until now.  Scream Deconstructed: An Unauthorized Analysis has an official site now that lays it all out.  The book is set for an October 25 release and will be available exclusively (at least for the time being) through Amazon.  In fact, it's already availble for pre-order. The site includes […]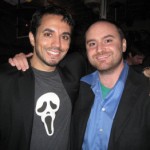 By Lito Velasco, Associate Producer/Music Supervisor, Scream: The Inside Story Well, here we are almost five months exactly after the first airing of Scream: The Inside Story…and the impending debut of the film on DVD in the new Scream Trilogy BluRay boxed set is just around the corner.